Is There a Way to Straighten Teeth Without Braces?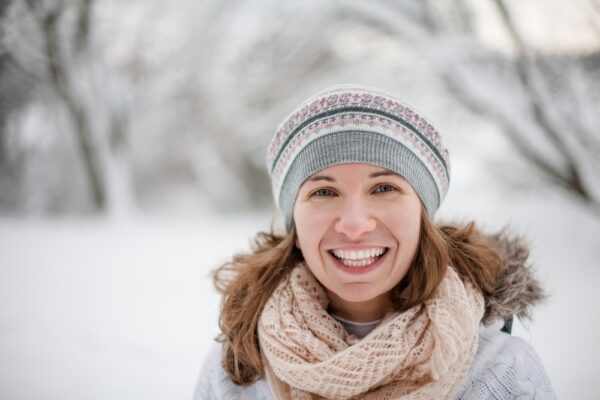 While traditional braces can often efficiently straighten teeth, not everyone is interested in getting them—often because they don't want noticeable brackets or wires disrupting their smile aesthetics. This is a totally understandable viewpoint, and one we hear frequently at Smile For Life Dental. In many cases, we can often accommodate a patient's wishes for straighter teeth using Invisalign® or porcelain veneers instead. Both treatments have provided countless patients with the opportunity to improve the functional and aesthetic qualities of their smiles without the need for braces.
Invisalign® is a popular treatment that can straighten teeth in a more convenient and discreet fashion than traditional braces. The customizable clear aligners are almost undetectable to the naked eye, are conveniently removable, and are generally considered more comfortable and easier to maintain than metal braces. They also tend to yield highly satisfactory orthodontic results—provided the patient strictly adheres to aftercare instructions, such as wearing their aligners and retainers as directed and practicing good oral hygiene.
Veneers are another potential option for gaining a straighter, more uniform smile appearance without braces. Made of a thin, durable dental porcelain, veneers are placed over the front and sides of the teeth, allowing them to address a variety of cosmetic issues, including cracks, gaps, chips, discoloration, and misalignment. It is important to note that veneers are not designed to reposition or realign the teeth. Instead, they can help "conceal" aesthetic flaws associated with mild to moderate misalignment. Sometimes referred to as "instant orthodontics," veneers can typically be placed in just two to three office visits, cutting out the lengthy treatment times associated with other orthodontic interventions. At Smile For Life Dental, we use an advanced system called Envision A Smile Cosmetic Imaging to create a blueprint of your results. This allows both our dentists and patients to envision the final treatment outcome, as well as make adjustments as necessary.
While both Invisalign® and porcelain veneers have proven effective at improving the appearance of mild to moderate misalignment, we understand that every patient is different. As such, traditional braces may still be the best choice in some cases, depending on the severity or complexity of your orthodontic concerns. Our compassionate dental team is always happy to help you decide on the optimal treatment to meet your individual needs. Feel free to contact us today to schedule a consultation.