Meet Our Dental Team
Stephanie
I have been extremely honored to work alongside Dean Lodding, DDS for the past nine years. Our vision of treating patients with compassion and providing an exceptional dental experience makes my job very rewarding."
-Stephanie, Registered Dental Hygienist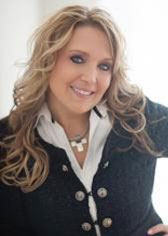 Stephanie is our full-time Registered Dental Hygienist (RDH) who brings over fifteen years of valuable experience along with training and licenses in local anesthesia and laser dentistry.
She is proud to be a part of the American Academy For Oral and Systemic Health (AAOSH), which promotes patient awareness of the health connection between the mouth and body, and doctor collaboration of related health concerns such as heart disease, diabetes, and pregnancy. She is also thrilled to serve as the 2012/2013 Meeting Chair for AAOSH.
Stephanie holds the Hygiene Membership Chair for the American Academy of Cosmetic Dentistry (AACD) and has been a member herself for five years. Stephanie was honored to be on the cover of RDH, a national dental hygiene magazine, and writes a series on cosmetic dentistry for RDH.
Stephanie's goal is to help her Barrington area and Elgin dental patients achieve a healthy and happy "Smile for Life."
Diane
"I am honored to be practicing in one of the most progressive offices around, where I can use my knowledge and skills along with the latest advances in dental technology. One of my favorite parts of dental hygiene is the opportunity to form relationships with so many wonderful patients."
-Diane, Dental Hygienist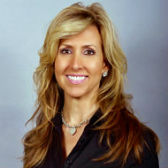 Diane has over twenty years of experience, including nitrous oxide administration, soft tissue laser certification and local anesthetic administration. Diane is an Elgin dental hygienist who feels fortunate not only to work side by side with her brother, Dean, but also to work with such a dynamic group of individuals who make up our Smile for Life Dental team.
Dana
"I feel unbelievably blessed to work with such a fun loving team at Smile for Life Dental, we all truly care about each other and share a passion together of making a difference in the lives of our patients. Dr Lodding is one of the kindest people I've ever met, only looking to help others, he goes above and beyond for his patients as well as making sure his staff feels appreciated. We truly are a family at Smile for Life Dental and we all strive to give you, our patients, the best, most comfortable dental care you've ever had."
-Dana, Registered Dental Hygienist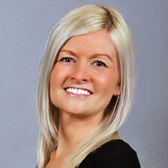 Dana is appreciated by our patients for her warm smile and gentle, skilled care. She has been a patient of Dr. Lodding since she was in 2nd grade. "Thanks to Dr. Lodding, as kids, my brother and I never had an unpleasant dental visit, we always looked forward to our next appointment." Dana started at Smile for Life Dental as a hygiene assistant in 2004. She then went to hygiene school at RockValley College out of Rockford, IL and graduated in 2008 as a Registered Dental Hygienist. She is also certified in laser periodontal therapy. Dana has a passion for connecting with her patients and helping them understand and reach optimal oral health. Her main concern is that her patients are comfortable.

I love this place! Everyone make you feel so welcome! Dana is the best at cleaning my Teeth!

Diane Wolanik

September 20, 2018

12345
Beth
"I am grateful to be a hygienist at Smile for Life Dental. The positive energy, high quality dental care and technology are amazing. My life is enriched by being part of such an awesome team."
-Beth, Dental Hygienist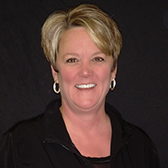 Beth has over 30 years of experience as a dental hygienist including soft tissue laser certification and local anesthetic administration. She is a graduate of SIU-C and a member of the Academy of Oral Systemic Health. She has a passion for dental hygiene and loves direct patient care. High quality dental care and patients being treated like friends are two of her greatest priorities. Together with the team at Smile for Life Dental her motivation is to make a positive impact on the world one person at a time.

Jen
"I am very blessed that I found a warm and caring group of people to work with. Dr. Lodding is a fantastic dentist and one of the kindest people I have ever met. Dr. Lodding provides each of us with the highest quality materials and state-of-the-art equipment. I am proud to help each patient obtain a beautiful smile, one they will enjoy for life!"
-Jen, Dental Assistant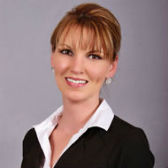 Jen, our dental assistant, has been gaining a wealth of experience in the dental field for eleven years. She has had extensive continuing education, from the American Academy of Cosmetic Dentistry, which allows her to offer our patients superlative dental care. Our patients love Jen's positive attitude and caring, gentle approach.

Jennifer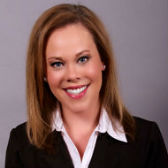 I am very grateful to be working for such a wonderful practice. It truly is a unique experience. I have a history with Dr. Lodding as I was a patient of his when I was young. I graduated high school and started my career in the dental field while working for Dr. Lodding. All my great experiences with Dr. Lodding inspired me to advance my knowledge in the dental profession. I have experienced assisting in orthodontics as well as four handed dentistry. I have 20 years experience in the dental profession working with Dr. Lodding and his fabulous team. It is very rewarding, being apart of patients enjoying their best smiles ever!
Jade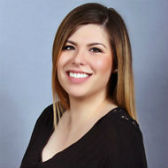 Coming from Elgin Community College, I was very lucky to start at Smile for Life with my dental assisting internship. I am very thankful Dr. Lodding made me a permanent addition to his staff. Two years later, I have already gained an exceptional amount of experience. I am fortunate enough to be able to work alongside Dr. Lodding and his associates, who have also taught me a lot in different areas of dentistry. I am very honored to have started my dental assisting career with the amazing staff at Smile for Life.

Jordan