How Can I Maintain the Results of My Smile Makeover?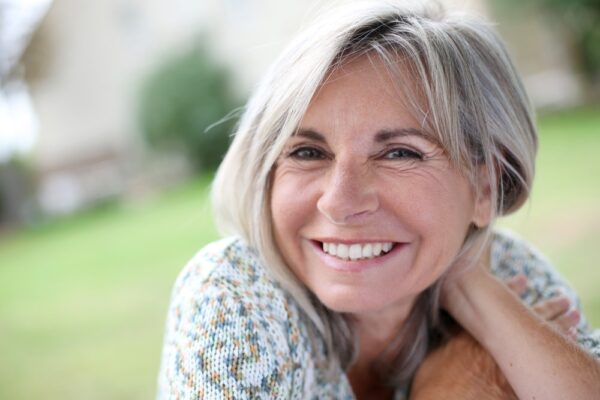 A smile makeover is a completely customizable, multi-faceted treatment that can transform your smile and provide you with confidence for the future. However, patients sometimes wonder about how to ensure the longevity of their smile makeover results. In order to get the most out of your treatment, there are several things to keep in mind.
First, it's imperative that patients understand what a smile makeover is. A smile makeover can include many things, depending on the oral health needs and cosmetic goals of the patient. Treatment generally consists of a combination of various cosmetic and restorative dentistry procedures. Combining these treatments can allow for comprehensive smile enhancement, including improved function, health, and aesthetics. Typically, a smile makeover consists of two or more of the following procedures: teeth whitening, porcelain veneers, dental crowns, dental bridges, cosmetic bonding, laser gum contouring, Invisalign®, and/or dental implants. A smile makeover can help address: 
Damaged or decayed teeth 
Chipped and/or cracked teeth
Gaps and spaces between teeth 
Misalignment and/or crowding
A gummy smile
Missing teeth
Stained or yellow teeth
Short or worn-down teeth
And more!
Improved smile function and aesthetics can be life-changing for many patients. However, in order to promote the longevity of your smile makeover results, proper care and cleaning are necessary. Since a smile makeover is customized to each patient, precise care instructions will typically vary depending on the treatments performed. It is vital that you follow your dentist's specific aftercare directions. Generally speaking, one of the best ways to preserve the results of your smile makeover is to maintain excellent oral hygiene. Committing to a regular brushing and flossing routine promotes healthy teeth and gums, which can protect your new smile from degrading over time. Additionally, scheduling regular appointments with your dentist can help ensure a professional is monitoring both your oral health and your aesthetic treatment results. 
Another primary factor for maintaining your smile makeover results and general oral hygiene is avoiding smoking. It is recommended that those who smoke quit prior to undergoing any kind of cosmetic or restorative dentistry treatment. Smoking can have serious negative impacts on your smile, including teeth staining, slower healing times, and an increased risk of gum disease and tooth loss. Smoking has also been linked to an increased risk of dental implant failure. To help get the most out of your smile makeover and protect your long-term oral health, Dr. Lodding recommends that you permanently avoid smoking after treatment. 
If you want to learn more about smile makeovers, contact us today! For more information about dental procedures and oral hygiene tips, we invite you to explore the rest of our website and our blog!