Meet Dr. Lodding
"Enhancing the smiles and the lives of my patients is my passion. I love being able to provide excellent dental care in a nurturing environment surrounded by the greatest team in the world."
– Dr. Lodding
Dr. Dean Lodding loves the transformative power of modern cosmetic dentistry, which gives his patients an inner and outer glow. He has dedicated his career to:
the pursuit of utmost patient satisfaction
continuing education
the latest technology
charity and community dedication
contributing to the forward progress of the dental industry as a whole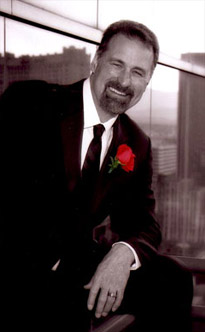 After graduating magna cum laude from St. Norbert College, Dr. Lodding went on to earn his DDS degree from University of Illinois College of Dentists in 1980. The following year, Dr. Lodding began his private practice, which is now the practice our many generations of patients rely upon today to keep their smiles healthy and beautiful. The exemplary treatment and care that each one of Dr. Lodding's patients receives are attributed to his dedication to pursuing the best training and education. His patients thrive from state-of-the-art technologies and advanced dentistry techniques that provide superlative results. Dr. Lodding's passion for performing at his best is carried over into his private life, where he is an avid drummer and dedicated golfer.
Cosmetic Dentistry in the Spotlight
Dr. Lodding is a much sought-after national and international speaker on cosmetic dentistry and practice management. He has published several important articles on cosmetic dentistry techniques and has been interviewed locally and nationally by newspapers, magazines, and TV stations regarding developments and trends in cosmetic dentistry. Dr. Lodding has also contributed his expertise by serving on the Board for The Community Crisis Center.

Dr. Lodding is professional, kind, honest, personable and above all a great dentist. I've had many mediocre experiences with dentists in the past until I found Dr. Lodding at Smile for Life Dental. He really cares about his patients. The rest of the staff is great too. You will always be greeted by beautiful, friendly smiles from his front desk team-Ree & Joanna. I look forward to coming here for many more years.

Laurie Hardison

October 30, 2017

12345
President Award from AAOSH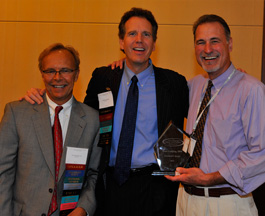 American Academy for Oral Systemic Health (AAOSH) presented the President Award to Dr. Lodding for his involvement in increasing awareness of the mouth's connection to overall health.
AAOSH aims to elevate the standard of dental and health care by increasing communication among physicians and educating the public on the oral-systemic health link.
Schedule A Consultation
You deserve the best care, by the best doctor, using the best treatment available. Putting the care of your oral health into the hands of Dr. Lodding and his Smile for Life Dental team is the best choice for your smile. To schedule an appointment, please contact our office today.