Our Office
Patient Forms
We understand our patients and their families lead busy lives. To make the process of visiting the dentist more convenient and time efficient, our new patient forms are now available online, providing you with the option of completing them at your leisure in the comfort of your own home. Simply print them out, fill in your information, and bring them in during your first visit. If you choose to complete the forms at our office before your appointment, please arrive at least fifteen minutes early to allow yourself time to complete them without feeling rushed.
Financial Information
Elgin dentist Dean Lodding, DDS and the rest of our team at Smile for Life Dental want to make sure every patient can achieve the healthy, beautiful smile they deserve. Our friendly staff can help you navigate your dental insurance benefits to make sure you are taking full advantage of your coverage. For patients who need some extra assistance, or for individuals without dental insurance, we offer financing options through CareCredit® that can enable you to comfortably afford the dental care you need and/or desire.
CareCredit®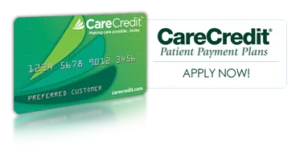 CareCredit® is a third-party company with a simple application process that enables you to use your benefits immediately upon acceptance. With CareCredit®, you can finance dental procedures with low monthly payments and little-to-no interest loans. To learn more about CareCredit®, or to complete an online application, please click here.
Other Payment Methods
If you wish to cover the expense of your treatment without financial aid, Smile for Life Dental accepts payment in the form of cash, personal checks, debit cards, and most major credit cards (VISA, MasterCard, American Express, DISCOVER).
If you have any additional questions, or if you would like to schedule an appointment at our office, please do not hesitate to contact us online or by phone today.