Our Office
Dr. Lodding and his staff go out of their way to create a calm, friendly atmosphere. Their location is more like a spa than a dentist office, or as I call it, a "spa-ffice". The soothing sound of an indoor fountain can be heard throughout.

I have had issues with my two front teeth since I broke them 30 years ago. Dr. Lodding restored my smile, and my confidence. He took the time to listen to me, and my story. He is blessed with the gift of being a master of his craft, but also a caring soul.

I am grateful for everyone at Smile For Life Dental. They provide the best care for me, and my family…my young daughter ASKS to go to the dentist!! I think that says it all �

Angela Rapach Barnes

April 08, 2017

12345
Patient Forms
We understand our patients and their families lead busy lives. To make your visit to our office more convenient and time efficient, we have provided important paperwork below, so you may complete these pages at your own convenience. Printing out these forms and filling in the necessary information before your appointment can save you time when you are at our office. If you prefer to have our office provide these forms when you arrive, please allow fifteen minutes before the start of your appointment to complete the paperwork. This helps ensure your appointment can start on time.
Download Patient FormsOnline Patient Forms
Financial Information
Elgin dentist Dean Lodding, DDS and the rest of our team at Smile for Life Dental want to make sure every patient can achieve the healthy, beautiful smile they deserve. Our friendly staff can help you navigate your dental insurance benefits to make sure you are taking full advantage of your coverage. For patients who need some extra assistance, or for individuals without dental insurance, we offer financing options through CareCredit® that can enable you to comfortably afford the dental care you need and/or desire.
CareCredit®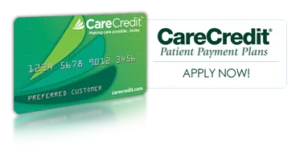 CareCredit® is a third-party company with a simple application process that enables you to use your benefits immediately upon acceptance. With CareCredit®, you can finance dental procedures with low monthly payments and little-to-no interest loans. To learn more about CareCredit®, or to complete an online application, please click here.
Other Payment Methods
If you wish to cover the expense of your treatment without financial aid, Smile for Life Dental accepts payment in the form of cash, personal checks, debit cards, and most major credit cards (VISA, MasterCard, American Express, DISCOVER).
If you have any additional questions, or if you would like to schedule an appointment at our office, please do not hesitate to contact us online or by phone today.