Meet Dr. Schuiling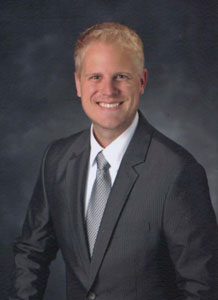 Dr. Michael Schuiling graduated from Hope College in Holland, Michigan and went on to continue his studies at the University of Colorado School of Dental Medicine. After earning his DDS degree, he completed a General Practice Residency at Loyola University Medical Center. During this time, he underwent advanced training in general dentistry and developed a strong foundational knowledge for cosmetic and restorative techniques.
At Smile for Life Dental, Dr. Schuiling specializes in state-of-the-art root canal techniques designed to minimize discomfort and maximize oral health. In addition, he is highly skilled in various other aspects of dentistry—including porcelain crowns and bridges, implant restorations, implant-supported dentures, and more—and he is certified by the Academy of Laser Dentistry to perform both hard and soft tissue laser procedures.
Raised in Aurora, Colorado, Dr. Schuiling now lives in St. Charles, Illinois with his wife, son, and daughter. He is proud to join Dr. Dean Lodding as a member of the Smile for Life Dental team.