Meet Dr. Schuiling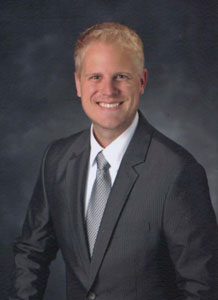 Dr. Michael Schuiling is an integral part of the Smile for Life Dental family. He is committed to to thoroughly educating his patients on the state of their oral health and looks to incorporate conservative procedures whenever possible. Providing top dental care as comfortably as possible is of the utmost importance to Dr. Schuiling, and it is one of the many reasons his patients are so loyal.
Dr. Schuiling was raised in Aurora, Colorado but currently resides in St. Charles, Illinois with his wife, son, and daughter. He is proud to join Dr. Dean Lodding as a member of the Smile for Life Dental team. As a child, Dr. Schuiling was interested in science and art. These passions later led him to a career in dentistry, which he considers a marriage of the two fields. Today, Dr. Schuiling utilizes his knowledge and experience to enhance oral function and create aesthetically pleasing results from the many treatments he performs.
In 2005, Dr. Schuiling received his undergraduate degree from Hope College in Holland, Michigan. Following his graduation, he went on to study at the University of Colorado School of Dental Medicine. There he earned his DDS degree in 2012 and continued on to complete a General Practice Residency at Loyola University Medical Center. During this time, he underwent advanced training in general dentistry and developed a strong foundational knowledge for cosmetic and restorative techniques.
Dr. Lodding and Dr. Schulling are so friendly and knowledgeable! My kids are happy after their checkups, which is hard to beat. The staff are welcoming and helpful.

Melissa Nytko

September 20, 2018

12345
In addition to the many years Dr. Schuiling has dedicated to his formal education, he belongs to a number of esteemed professional organizations. He strongly believes in the importance of community involvement and knows that by staying abreast of the latest dental techniques, he can better serve his patients. Dr. Schuiling holds membership in organizations such as:
The American Dental Association
The Illinois Dental Society
The Chicago Dental Society
The Fox Valley Dental Society

At Smile for Life Dental, Dr. Schuiling relies on his extensive educational background and years of in-field experience to bring the best care to his patients. He specializes in state-of-the-art root canal techniques designed to minimize discomfort and maximize oral health. In addition, he is highly skilled in various other aspects of dentistry—including porcelain crowns and bridges, implant restorations, implant-supported dentures, and more—and he is certified by the Academy of Laser Dentistry to perform both hard and soft tissue laser procedures.

Dr. Schuiling strives to build relationships with each of his patients and their families. He knows that a compassionate bedside manner can make visits to the office a much more positive experience. By providing high-quality procedures and results, he hopes patients will feel confident in calling Smile for Life their dental office for life.