Cosmetic Solutions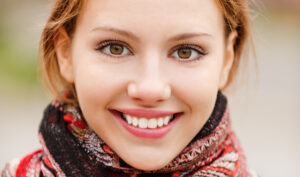 If you are unhappy with the appearance of your teeth, cosmetic dentistry can help. Depending on your specific concerns and the overall health of your teeth, gums, and mouth, Elgin cosmetic dentist Dean Lodding, DDS can recommend the treatment(s) he believes will be most effective for your individual needs. If you are interested in rejuvenating your smile through cosmetic dentistry, please contact our office today to learn more about the services we offer, or to schedule a consultation with Dr. Lodding.
Smile Design
Through a customized treatment plan involving a combination of several cosmetic solutions, Dr. Lodding can address multiple aesthetic and functional concerns simultaneously. Also commonly referred to as a Smile Makeover, this inclusive approach incorporates multiple options such as Invisalign®, porcelain veneers, teeth whitening, and cosmetic bonding.
Porcelain Veneers
Porcelain veneers provide patients with an attractive solution that can conceal a multitude of dental concerns including chipped, cracked, stained, and misaligned teeth. These thin, yet durable shells are designed to fit over the affected teeth, and can be color-matched to blend seamlessly with your surrounding teeth for a natural appearance.
ZOOM!® Teeth Whitening
Teeth whitening is one of the fastest and easiest ways to improve the appearance of your smile. With professional in-office whitening at Smile for Life Dental, you can achieve a brighter, whiter smile that over-the-counter products cannot accomplish. Dr. Lodding uses the powerful ZOOM!® teeth whitening system to remove stubborn stains and reduce the appearance of yellowing.
Invisalign®
As an alternative to the metal wires and brackets of traditional braces, Invisalign® offers patients a discreet way to straighten their teeth through the use of clear aligners that can be removed to eat, drink, brush, and floss. The convenience and subtlety of Invisalign® makes it a popular treatment for adults and adolescents. Invisalign® can correct a wide variety of orthodontic issues, such as crowding, gaps, overbites, and underbites.
Porcelain Crowns & Dental Bridges
Using only high-quality materials, Dr. Lodding can custom-design porcelain crowns and dental bridges for a natural look and feel. Damaged teeth can be protected and restored through the use of porcelain crowns, while dental bridges can provide an excellent solution for individuals with missing teeth. Crowns are placed directly over the affected teeth, completely covering and preserving them. Dental bridges can replace one or more missing teeth, and are attached to crowns that are secured to adjacent healthy teeth. Both crowns and bridges can improve the strength, appearance, and function of your teeth, with beautiful, long-lasting results.
Inlays & Onlays
Both inlays and onlays can be applied to the chewing surfaces of the back teeth as a way to protect and/or repair them. Inlays and onlays are made of a strong tooth-colored material that is applied directly to the teeth. Both inlays and onlays fit within the grooves between the cusps of your tooth, but onlays cover more of the tooth's surface — they extend up and over the tips of the cusp. Dr. Lodding might recommend inlays and/or onlays to address minor cracks along the chewing surfaces of your back teeth, or as a preventative measure to guard against potential damage in the future.
Cosmetic Bonding
Using a durable resin material, dental bonding can correct certain dental imperfections, such as gaps, chips, and cracks. For some patients, dental bonding can provide a more conservative alternative to porcelain veneers. Teeth that have been worn down over time may also benefit from dental bonding to restore form and function. Once the resin material is shaped and molded onto the tooth, it is hardened using a specialized light, enhancing the appearance of your teeth with long-lasting results.