How Can Dental Treatments Make Me Look Younger?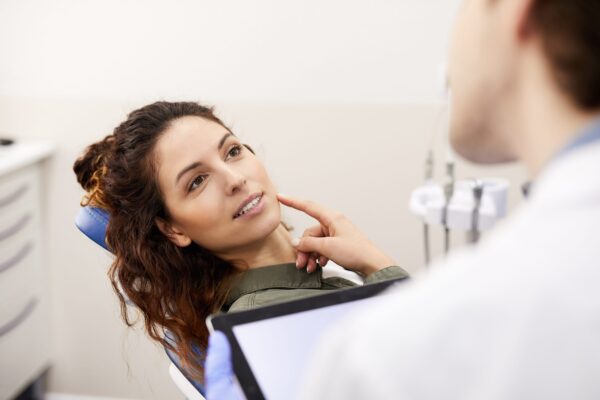 It may be surprising to learn that certain types of dental treatment can effectively treat common signs of aging and provide a more youthful and refreshed look. A combination of treatments like those that are often part of a Smile Makeover, or even just a single dental treatment such as porcelain veneers can serve as a kind of "dental facelift," helping individuals reduce the appearance of wrinkles, renew dental aesthetics, and address other concerns that may be causing them to look older than they really are.
Dental treatment can improve signs of:
Cheeks that appear hollow
Bite irregularities such as overbite/underbite
Wrinkles
Teeth that have taken on a yellow or stained appearance
Thin lips
Teeth affected by gaps, cracks, or chips
Dental procedures available at our practice can actually make the teeth fuller and slightly longer, which can ultimately diminish signs of wrinkles and give the lips a fuller appearance. Plus, teeth whitening and other cosmetic dentistry options can make the teeth look healthier and brighter, reducing signs of age and wear that often affect the teeth over time. Our dentists can develop a Smile Design analysis that takes a variety of facial aspects into account—including lip and gum contours, skin tone, and the overall shape of the face—to evaluate your needs and goals and create a treatment plan designed to minimize signs of aging with natural-looking results. In addition to dental procedures, our practice offers BOTOX® Cosmetic, which utilizes an advanced injectable solution to temporarily smooth away fine lines and wrinkles in upper facial areas. We can talk with you about the available options and help you determine the best treatments for your needs.
To learn more, please contact Smile for Life Dental today.