What Are My Tooth Replacement Options?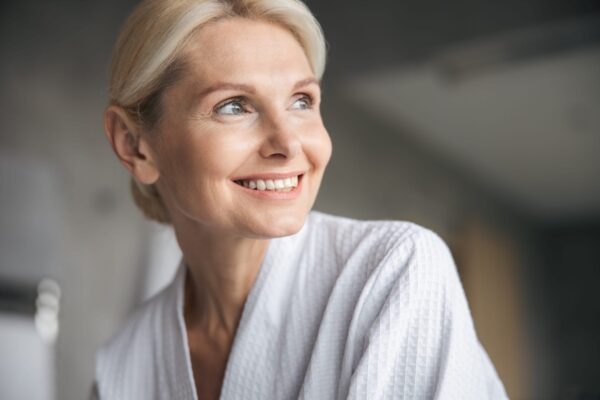 A single missing tooth or several missing teeth can have serious effects on dental function, aesthetics, and overall oral health. Fortunately, Dr. Dean Lodding and our team of dentists at Smile for Life Dental offer a full range of restorative dental treatment options that can replace missing teeth with exceptional results. The best option for you will ultimately depend on how many teeth are missing and other factors; however, rest assured that there are plenty of effective treatments that may be ideal.
Some of the most common treatments for missing teeth include:
Dental Implants
Dental implants offer the most advanced form of missing teeth replacement available. This treatment can be an excellent choice for patients missing just one tooth or even a whole set of teeth. A dental implant is essentially designed to serve as a true tooth replacement, right down to the root. Dental implants are customized for each patient to achieve results that look, function, and feel virtually identical to the original teeth.
Implant Dentures
Implant dentures can be good alternatives for patients who are missing several teeth or all of their teeth. These "hybrid" dentures combine a select number of dental implants with a custom denture prosthesis to provide a secure fit without the need for pastes or other adhesives.
Dental Bridges
For patients who are missing one or more teeth in the same area, a dental bridge may be the best option. This treatment has been a standard missing teeth replacement procedure for many years, and may be recommended for patients who are not ideal candidates for dental implants. A dental bridge quite literally "bridges the gap" created by missing teeth that are surrounded by otherwise healthy natural teeth, ultimately providing customized artificial teeth that fill the space.
One of our experienced dentists will be happy to meet with you for a consultation to determine the best missing tooth replacement option for your needs and goals. To learn more, please contact Smile for Life Dental today!